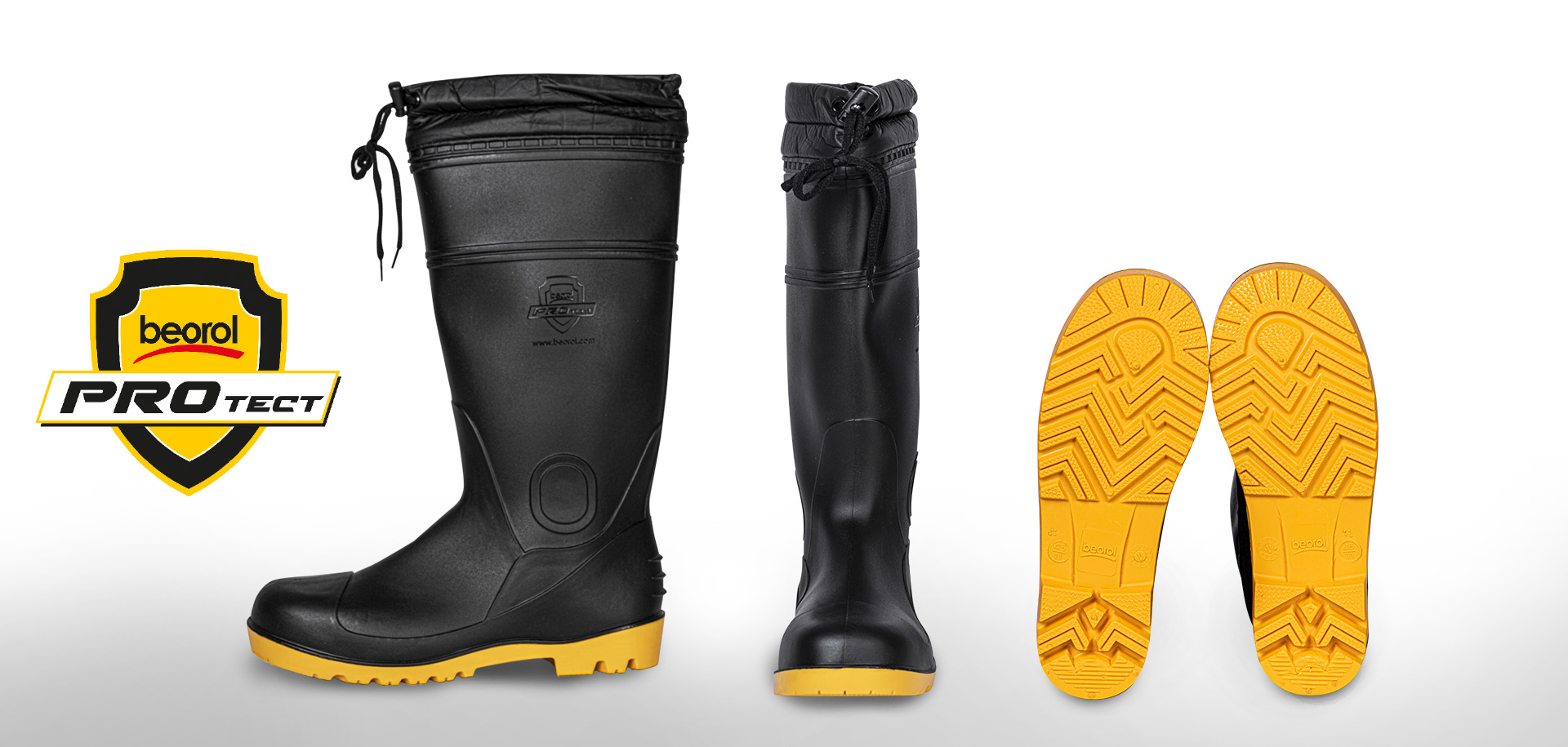 PVC WINTER BOOTS
They are made of elastic and durable PVC, they are black with a yellow sole.
They have a tightening strap inside the upper edge of the boot.
They have a thermal insulation insert made of faux fur and anti-slip sole with energy absorber in the heel area.
The boots have protection against electrostatic discharge.
They are resistant to water penetration and water absorption, to mild acids, as well as to alkaline substances.

They are made according to the standard EN ISO 20347, which is a safety standard for professional footwear.
They are suitable for use in humid conditions and at low temperatures, namely: on construction sites, for gardening, in restaurants, food production, for butchers, hospitals, for cleaning and maintenance companies, light industry companies and fishing.
In a word, boots for everyone.