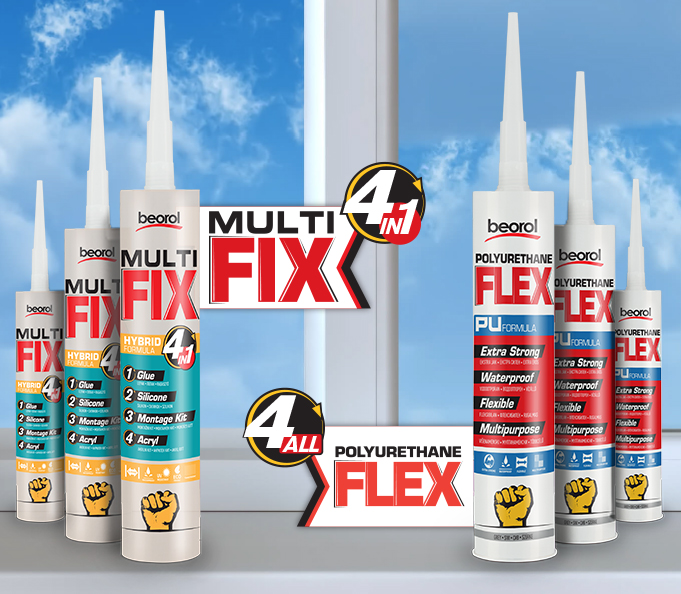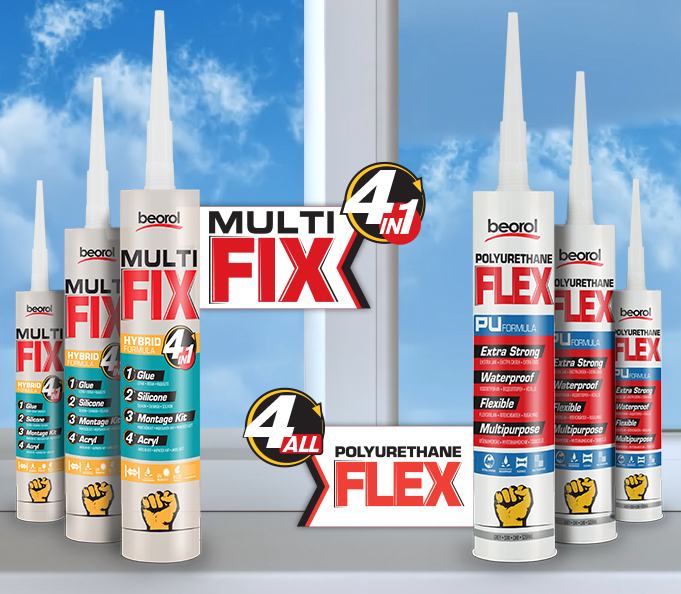 Beorol Multi Fix is ​​a one-component adhesive for bonding, insulation and breathability. It is used in construction and auto industry as well as in shipbuilding.
It can be used for breathing joints in contact with water and air, for building joints exposed to vibration, roof coverings, vacuum systems, containers, tanks, silo and floor joints.
Polyurethane Flex is a one-component polyurethane-based permanent elastic adhesive.
Application: for general use: gluing on concrete, brick, wood, metal, PVC materials, around windows and doors. Used in the manufacture of cars, containers, etc. For sealing holes that leak water, gas, air, dust.