Founded in 1998, Beorol has become a market leader, both domestically and regionally, with its offer and competitive price. Due to the quality of our products, we now operate in addition to the markets of Serbia, and in the markets of Bosnia and Herzegovina, Montenegro, Northern Macedonia, Hungary, Romania, Russia and the United Arab Emirates, and our items are present in over 48 countries all over the world.
In 23 years of business Beorol has become a leading company in the region in the field of the production of painting tools as well as the import and distribution of hand tools and accessories for construction work, protective equipment, technical chemistry, gardening and home programs. All this indicates that the Beorol products and the breadth of the product range justified the trust shown by our customers. We are proud to have assisted you in all these years in arranging and embellishing your homes.

So we decided to offer you something more. Namely, our range is constantly expanding and adapting to your needs and desires. In addition to being of high quality and affordable prices, Beorol products are easy to use and allow you to work completely independently, without intermediaries and at no extra cost.
WE ARE THE LEADING MANUFACTURER OF PAINTING TOOLS, ROLLERS, BRUSHES,
PLASTIC TOOLS AND ACCESSORIES
Paint rollers: Gold exclusive, Black professional, Royal, Master classic, Maxi, Jumbo maxi, small pain tollers, etc.
Brushes: Gold exclusive, Black professional, Caiser, Pro, Silver, Economy, etc.
Plastic paint grids and trays
Crosses
Levelers sticks
Linear spaces
Plastic buckets
WE ARE THE LEADING DISTRIBUTOR OF HAND TOOLS, SAFETY EQUIPMENT, TECHNICAL CHEMISTRY, GARDEN AND HOME PROGRAM
Trowels
Bucket and float trowels
Grinding and cutting accesories
Pliers and clamps
Hammers and axes
Telescope poles, PU guns, mixers
Garden program
Silicones
Pu foams
Measuring tapes, levelers, bars
Paint sprays
Gloves
Protective equipment
---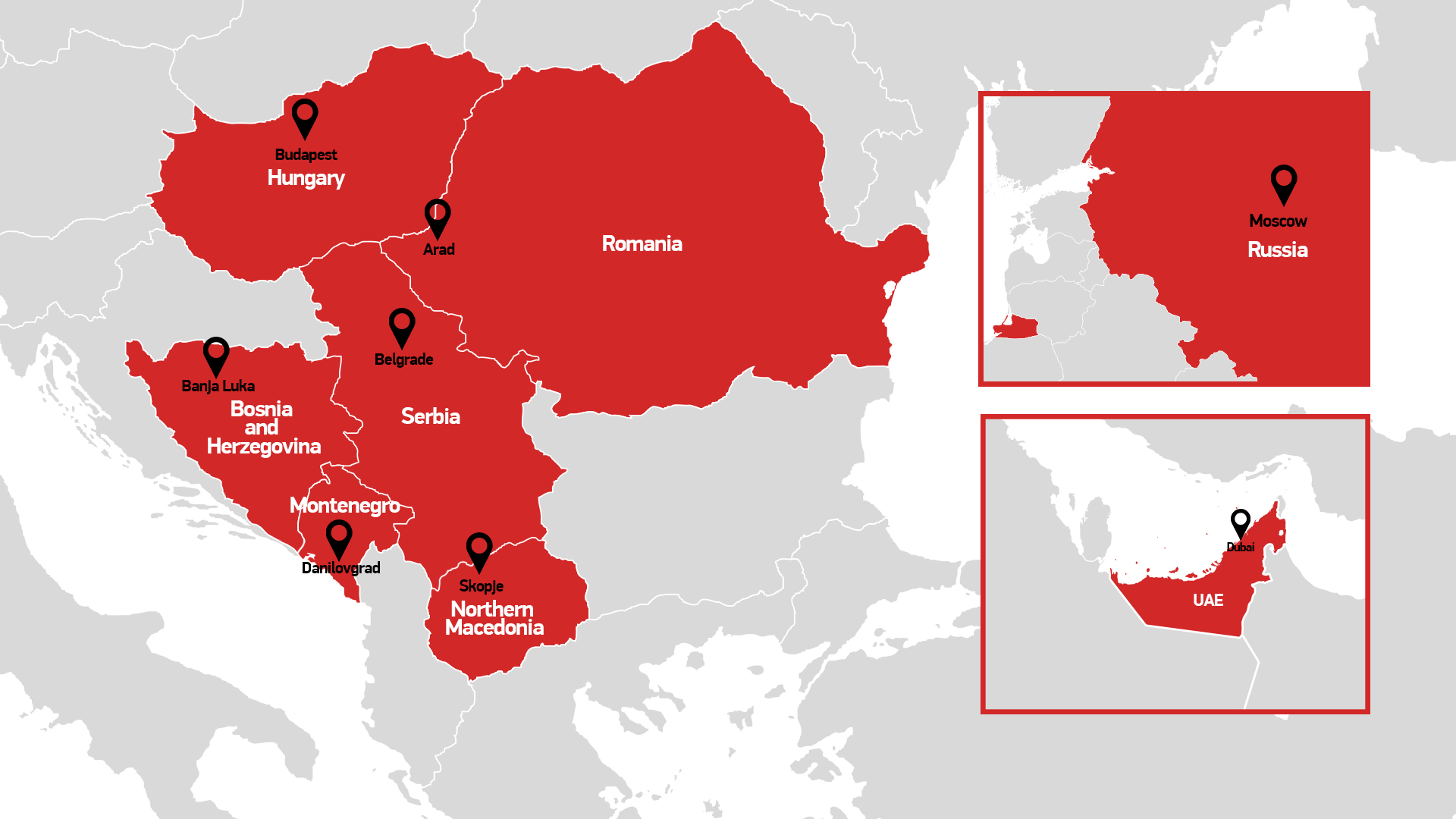 ---
ROMANIA
Beorol Romania
Strada Calea Radnei nr 288A, 310318 Arad
office: export@beorol.com
---
UNITED ARAB EMIRATES
Beorol Middle East Building Hardware & Tools Trading L.L.C.
Dubai Investment Park 1, Plot number 598-1212, warehouse number 15, Dubai
phone: +971 4 883 6642
fax: +971 4 883 6652
mob: +971 56 432 0964
office: beoroldubai@beorol.com
web shop: beorolshop@beorol.ae
RUSSIAN FEDERATION
Набережная
пресненская дом 12
123100 Москва
phone: +79 258 274 797
office: vuckovic.n@beorol.com